Its Haitian Heritage month and I wanted to highlight a few prominent Haitian American athletes you may not have known are Haitian. If you know of any additional prominent missing on this list, let me know and ill be happy to update the site. First up is Pierre Garcon, he is one of the most vocal Haitians athlete I know, wearing and flashing his flag as much as he can and speaking about the love for his country.
August 8, 1986 (age 27)
Place of birth: Carmel, New York
Pierre Andre Garçon is an American football wide receiver who plays for the Washington Redskins of the National Football League (NFL). He was drafted by the Indianapolis Colts in the sixth round of the 2008 NFL Draft. He played college football at Mount Union College.
Garçon started his college career at Norwich University in Northfield, Vermont. As a freshman in 2004, he played in ten games and had 44 receptions for 1,017 yards and 13 touchdowns. Wanting to play in a more football oriented program, he transferred to Mount Union College in the Ohio Athletic Conference. He averaged over 60 catches, 1000 yards and 15 touchdowns in his career as a Purple Raider. While at Mount Union he led the team to two consecutive Div III National Championships, falling just short of a third. During his sophomore season in 2005, he earned Ohio Athletic Conference second-team honors after having 68 receptions for 1,196 yards and 16 touchdowns. As a junior, he was named to the Ohio Athletic Conference first-team and was the recipient of the Ed Sherman Award for the OAC's most outstanding receiver.That season, he was third in the nation with 1,212 receiving yards and had 67 receptions with 17 touchdowns. As a senior in 2007, Garçon was Ohio Athletic Conference first-team and was the recipient of the Ed Sherman Award, for the second time. He had 67 receptions for 955 yards and 14 touchdowns – Source
May 10, 1981 (age 32)
Port-au-Prince, Haiti
Nationality: Haitian / Canadian
Samuel Davis Dalembert is a Haitian-Canadian professional basketball player who currently plays for the Dallas Mavericks of the NBA. He played college basketball at Seton Hall University. He is known for his excellent shot blocking ability; he has averaged about two blocks per game over his NBA career, placing him among the league's elite in this category. Dalembert was born in Port-au-Prince, Haiti and lived there for fourteen years before moving to Montreal. He attended high school at St. Patrick High School in Elizabeth, New Jersey. He then went on to play college basketball at Seton Hall from 1999 to 2001.
Jason Andrew Pierre-Paul born January 1, 1989, nicknamed JPP, is an American football defensive end for the New York Giants of the National Football League (NFL). He played college football for the University of South Florida and was picked by the Giants in the first round of the 2010 NFL Draft. Pierre-Paul was born in Deerfield Beach, Florida to Haitian immigrants who arrived from Haiti in 1983. At Deerfield Beach High School, Pierre-Paul lettered in basketball for four years. After a serious leg injury while playing basketball, he took up football his junior year. – source
The 6″5 Jason Pierre-Paul didn't start playing football until his junior year at Deerfield high school, after a leg injury sidetracked his basketball career. In 2012, at 23, he's was one of the most important parts of a resurgent Giants defense which crushed opposing offenses during its run to the Super Bowl and went on to win Super Bowl XLVI. During the superbowl, Pierre-Paul racked up 86 combined tackles and ranked fourth in the NFL with 16.5 sacks, earning him the only Pro Bowl selection on the Giants defense,
Read Jason's story and his blind father's journey to the Superbowl to watch him play here.
January 19, 1984 (age 30)
Place of birth: Miami, Florida
Elvis Kool Dumervil is an American football outside linebacker for the Baltimore Ravens of the National Football League (NFL). He played college football for the University of Louisville and was recognized as an All-American. He was drafted by the Denver Broncos in the fourth round of the 2006 NFL Draft, and has been selected for the Pro Bowl three times. Dumervil was born in Miami, Florida. His parents were Haitian immigrants to Miami's Little Haiti neighborhood. Separated when Dumervil was 3, they raised a total of 10 children. He attended Miami Jackson High School, and played for the Jackson Generals high school football team. Rated among the top 25 defensive ends by most football recruiting publications, Dumervil had a Jackson High record 78 career sacks. – source
Andre Michael Berto born September 7, 1983 is a Haitian-American professional boxer. Berto is a two-time Welterweight champion. Raised one of seven children in Winter Haven, Florida, Berto was introduced to boxing by his father after getting beat multiple times by him. Dieuseul, who competed professionally in mixed martial arts and taught the sport to Berto at a school in Winter Haven. For Berto, the sport of boxing became a solace to stay out of trouble. His brother, James Edson Berto, is a professional mixed martial artist. Berto is often called "Mike", his middle name. – Source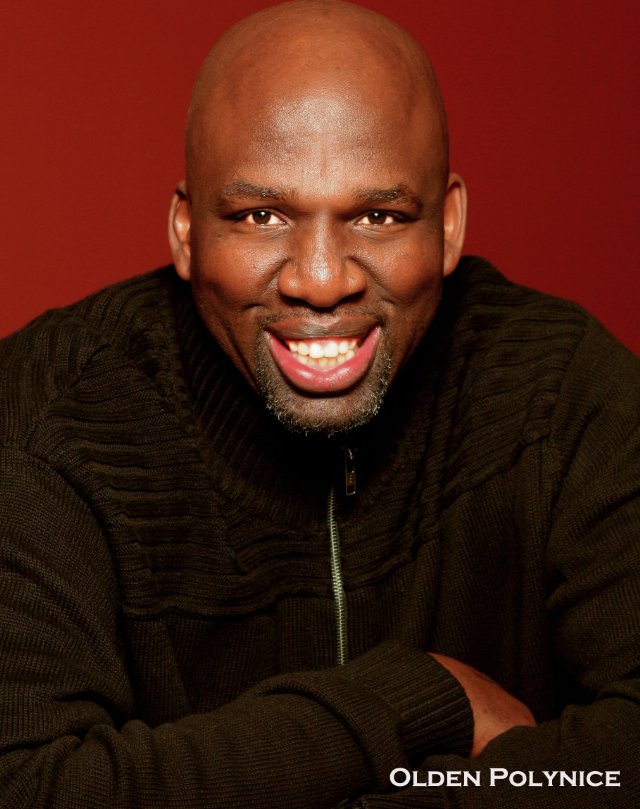 November 21, 1964 (age 49)
Port-au-Prince, Haiti
Nationality: Haitian
Olden Polynice is a Haitian former professional basketball player. He played center for the Seattle SuperSonics, Los Angeles Clippers, Detroit Pistons, Sacramento Kings, and Utah Jazz of the National Basketball Association. After graduating from All Hallows High School in the Bronx, Polynice played college basketball at the University of Virginia. After three years in college and playing with Serie A's Hamby Rimini in 1986-87, he was selected 8th overall by the Chicago Bulls in the 1987 NBA Draft, but was immediately traded to the Seattle SuperSonics for Scottie Pippen. Polynice then arrived in Detroit in 1992 after being traded by the Los Angeles Clippers and departed two years later when he was traded to the Sacramento Kings for Pete Chilcutt and two draft picks. – Source
November 6, 1989 (age 24)
Place of birth: Livingston, New Jersey, United States
Josmer Volmy "Jozy" Altidore is an American professional soccer player who plays for English club Sunderland and for the United States national team. Altidore made his professional debut in 2006 at the age of 16 with the New York Red Bulls. Altidore has represented the United States on various levels of international competition, featuring for the United States U-17 team at the 2005 FIFA U-17 World Championship, U-20 team at the 2007 FIFA U-20 World Cup, the U-23 team at the 2008 Beijing Olympics, and the senior national team at the 2009 FIFA Confederations Cup and 2010 FIFA World Cup.
The youngest of four children of a Haitian-American family, Altidore was born in Livingston, New Jersey and raised in Boca Raton, Florida. He enjoyed playing soccer from the time he was a boy. Altidore played for various South Florida youth teams such as Boca Raton Juniors Soccer Club, Schulz Academy and Sunrise S.C while also spending time training with the under-17 national team at the IMG Academy in Bradenton. – Source
James Smith
Dec 15, 1986
Born Dec. 15, 1986, in Haiti … emigrated from Haiti as a youth … guardians are Don and Edna Settles … majoring in child, adult and family services … given name is Vladimyr Smith.
April 8, 1986 (age 28)
Place of birth: Jacksonville, Florida
Clifford Samuel Avril is an American football defensive end for the Seattle Seahawks of the National Football League (NFL). He was born in Jacksonville, Florida and attended Clay High School in Green Cove Springs. He was Second-team All-State selection as a defensive end his senior season, after recording 80 tackles, including 11-for-losses, nine sacks and four pass breakups.Cliff Avril was born to Haitian parents and is a Christian. – source
April 15, 1984 (age 30)
Place of birth: Tallahassee, Florida
Antonio Cromartie is an American football cornerback for the Arizona Cardinals of the National Football League (NFL). He played college football for Florida State University. He was drafted by the San Diego Chargers 19th overall in the 2006 NFL Draft. He has also played for the New York Jets. Cromartie is credited with the longest play in NFL history, returning a missed Ryan Longwell field goal 109 yards for a touchdown on November 4, 2007. Cromartie was born in Tallahassee, Florida to Haitian American parents.
He was a versatile player at Tallahassee's Lincoln High School. Throughout his senior season, Cromartie recorded 12 tackles and 2 interceptions, returned 3 punts and 2 kicks for TDs, had 450 yards and 1 touchdown on 30 catches and ran the ball 13 times for 242 yards and 3 touchdowns. This was enough to earn Cromartie 2002 USA Today defensive player of the year.Considered a four-star recruit by Rivals.com, Cromartie ranked sixth among cornerback prospects in the nation.Cromartie also participated in the 2003 U.S. Army All-American Bowl. – Source
April 16, 1982 (age 32)
Place of birth: Coral Gables, Florida
Jonathan Polynice Vilma is an American football linebacker who is currently a free agent. He played college football for the University of Miami, and was selected by the New York Jets in the first round of the 2004 NFL Draft. Vilma has also played for the New Orleans Saints. Vilma was born in Coral Gables, Florida to Haitian immigrant parents. He attended G.W. Carver Middle School and later Coral Gables High School where he was a teammate of Pro Bowl running back Frank Gore. – source
Click On All Pictures for Source